| | | |
| --- | --- | --- |
| About us: The Sustainable Energy and Economic Development (SEED) Coalition works for clean air and clean energy. We support affordable energy efficiency and renewable energy solutions to meet our energy needs. Together we can reduce pollution by using cleaner energy. Cleaner air improves everyone's health, and is especially important for our children. For several years, SEED Coalition focused extensively on cleaning up mercury pollution, and important issue since many of the nation's worst polluting coal plants are in Texas. This website includes many articles, reports and factsheets related to mercury pollution. | | SEED Coalition is grateful for support from the Arkansas Community Foundation. |
---
Aug. 2, 2015
Utilities Hope Texas Plays Ball on Clean Air Plan
President Obama is set to unveil the nitty-gritty of his sweeping, state-by-state plan to fight climate change Monday — his most determined effort yet to tackle the effects of global warming by reshaping the nation's power sector.
When he does, no one doubts that Texas will sue.
---
July 31, 2015
San Antonio a winner under Clean Power Plan
CPS Energy is well positioned to meet the goals of EPA's new Clean Power Plan, a rule designed to reduce global warming pollution from power plants. San Antonio will come out a winner due to CPS Energy's foresight in developing renewable energy, such as solar and wind, and the increased use of energy efficiency to reduce the amount of electricity needed.
Several years ago, CPS Energy was under pressure from SEED Coalition, Neighborhoods First Alliance, Jefferson Heights Neighborhood Association and others to retire the old and polluting Deely coal plants. The settlement reached in the Spruce 2 coal plant case, local citizen activism, and the leadership of Mayors Julián Castro and Phil Hardberger, CPS Energy's Doyle Beneby, and Solar San Antonio have all helped put the utility on a clean energy path, positioned well to exceed the EPA's new global warming requirements.
---
December 15, 2014
EPA unveils SO2 scrubber-reliant haze plan for Texas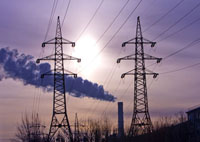 The U.S. Environmental Protection Agency is proposing new regional haze SO2 reduction requirements for Texas based on a series of presumed scrubber installations and scrubber upgrades on 14 coal-fired power plant units.
The EPA will publish a notice in the Dec. 16 Federal Register that proposes to approve some aspects of a state implementation plan (SIP) for Texas, and to disapprove other aspects, according to GenerationHub. This covers the regional haze SIP that Texas submitted to EPA in March 2009 to meet the requirements of Section 308 of the Regional Haze Rule.
"We take very seriously a decision to propose disapproval of provisions in Texas' plan, as we believe that it is preferable that all emission control requirements needed to protect visibility be implemented through the Texas SIP," EPA said. "However, in order to approve the state's plan, we must be able to find that the state's plan is consistent with the requirements of the CAA."
---
New Carbon Rules
June 2, 2014

Texas Environmental Leaders Applaud Landmark Climate Change Initiative
Federal carbon safeguards will drive investment in clean energy industries and jobs
The Obama administration today announced its landmark climate change initiative – the first-ever protection against carbon emissions from existing power plants. Carbon emissions, or greenhouse gases, cause climate change and are already costing Texans millions of dollars in damage from drought, wildfires and extreme heat. The new standards, which will reduce carbon emissions by 30 percent by 2030, will clean up power plants that generate most of Texas's carbon pollution. They will allow states to give power plants broad options for offsetting their emissions by investing in solar, wind and other renewable energy sources. In Texas, where climate change has already brought devastating drought and heat, leaders of environmental groups welcomed the safeguards, making the following comments.
"There is no state that suffers more from climate disruption than Texas. We have extreme drought, wildfires, and serious water shortages. There's also no state in a better position to cut carbon emissions. We already generate more wind power than any other state, and our reliance on all renewable energy sources has increased 140 percent in recent years. We need to take advantage of the new standards to reduce climate disruption and invest in the 21st century energy industries – solar and wind power, energy efficiency and energy storage.
Action on climate change now will save money in the future in lower electricity rates, health costs, food prices and disaster-related insurance. Texas's shift to renewables is already generating good, high-paying jobs. Together, they employ five times more people than the state's coal industry. If our state leaders handle these new carbon standards correctly, they can be a springboard for Texas into a new energy future." – Tom "Smitty" Smith, director, Public Citizen's Texas office.
Related Links:
---
Climate Change
Proposed Carbon Rule News Stories:
Rolling Power Cuts Across Texas News Stories:
---
Mercury Pollution and Health Impacts – Get the Facts: Key reports and articles from the past decade
Mercury and Coal Plant Pollution – recent articles and reports:
---
5 of the 10 Worst Mercury Pollution Power Plants are in Texas. Find out where they are (Adobe pdf file)
Harvard Study Monetizing Report Tables (Adobe pdf file)
National Institute of Environmental Health Sciences / Mt. Sinai School of Medicine report
Public Health and Economic Consequences of Methylmercury Toxicity to the Developing Brain (Adobe pdf file)
UT Health Science Center San Antonio: Environmental mercury release, special education rates, and autism disorder: an ecological study of Texas Adobe pdf file
Mercury and Disabilities: A Parent's Guide (Adobe pdf file)
Mercury and the Developing Brain (Adobe pdf file)
EPA Clean Air Mercury Rule for New and Existing Coal-fired Utilities. (Adobe pdf file) 2005
Local Impacts of Mercury from Coal-Fired Power Plants
Prepared by Clean Air Task Force, March 2003
Summary of field tests of power plant mercury controls – 90%+ reductions have been achieved, even with lignite 9/2004 Study (Adobe pdf file)
Healthy Fish, Healthy Families pocket guide to fish and mercury and brochure from Physicians for Social Responsibility (Adobe pdf file)
SEED Coalition Testing for Mercury in Fish
National Wildlife Federation brochures
Factsheets and Reports:
Mercury Press Clips
Toxic Mercury Pollution:
Texas leads the nation in toxic power plant mercury pollution!
Media – EPA Mercury Rule:
These documents contains copyrighted material whose use has not been specifically authorized by the copyright owner. SEED Coalition is making these articles available in our efforts to advance understanding of ecological sustainability, human rights, economic democracy and social justice issues. We believe that this constitutes a "fair use" of the copyrighted material as provided for in section 107 of the US Copyright Law. If you wish to use this copyrighted material for purposes of your own that go beyond "fair use", you must obtain permission from the copyright owner.