January 4, 2013
ACCORDING TO A NEW REPORT RANKING THE TEN WORST MERCURY-EMITTING COAL PLANTS IN THE US.
By SONIA SMITH
Texas Monthly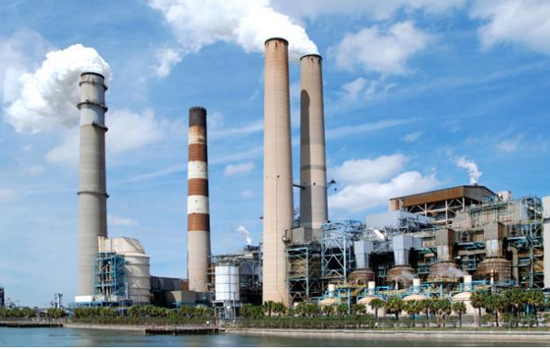 istockphoto
Five of the country's worst mercury-emitting power plants are located in Texas, according to a new report from an environmental watchdog.
The Environmental Integrity Project determined that four Luminant plants in East Texas—Martin Lake, Big Brown, Monticello, and Sandow—rank in the top five mercury emitters in the country. Harrison County's H.W. Pirkey Power Plant, owned by American Electric Power, rounds out the top ten. Other states with top emitters include Alabama, Missouri, Michigan, North Dakota, and Oklahoma.
"Nationwide, equipment has been installed over the years to reduce emissions of sulfur dioxide and particulate matter. That has helped cut down on the release of mercury, toxic metals and acid gases from power plants over the last ten years," Ilan Levin, an attorney for the Environmental Integrity Project, wrote in a statement. "However, that progress is uneven, and the dirtiest plants continue to churn out thousands of pounds of toxins that can be hazardous to human health even in small concentrations. For example, emissions of mercury from coal-fired power plants have actually increased in the last decade in the state of Texas."
Why is this a problem? Well, mercury is a potent neurotoxin that is particularly harmful to children and developing fetuses. And "[e]missions from local power plants deposit mercury and other toxic metals in nearby rivers and streams, where these pollutants concentrate in aquatic organisms at levels that can make fish unsafe to eat," Levin said in a statement. This process is called bioaccumulation, and the Mobile Press-Register's Ben Raines explained the dangers of it on his paper's website:
Read the full story on the Texas Monthly website…
Fair Use Notice
This document contains copyrighted material whose use has not been specifically authorized by the copyright owner. SEED Coalition is making this article available in our efforts to advance understanding of ecological sustainability, human rights, economic democracy and social justice issues. We believe that this constitutes a "fair use" of the copyrighted material as provided for in section 107 of the US Copyright Law. If you wish to use this copyrighted material for purposes of your own that go beyond "fair use", you must obtain permission from the copyright owner.