Media: Press Release
Citizens Urge EPA to Protect Texans
From Toxic Mercury Pollution:
Mothers Opposing Mercury Rally and Citizens' Mercury Hearing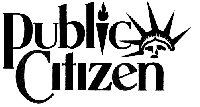 March 13th, 2004
For Immediate Release
Contacts:
Karen Hadden, SEED Coalition (512) 797-8481
Molly Rooke, Public Citizen, Dallas (214) 762-3163
Stephanie Gros, TexPIRG (512) 479-0388
Tom "Smitty" Smith, Public Citizen, Director (512) 797-8486
John Hope, Tournament Fisherman (713) 202-7922
Dallas, TX- An Environmental Protection Agency (EPA) proposal to weaken power plant mercury protections drew sharp criticism at the Mothers Opposing Mercury rally and Citizens' Mercury Hearing today in Dallas. The hearing was organized by the Sustainable Energy and Economic Development (SEED) Coalition, Public Citizen, TEX Pirg, League of Women Voters of Texas, Sierra Club and others.
EPA hearings on the new mercury plan were held in Philadelphia, Chicago and West Virginia, but despite requests, no official hearing was granted for Texas, the state that leads the nation in toxic mercury pollution. EPA Region 6 officials agreed to attend the hearing and comments were videotaped to be sent to EPA to be entered into the public record. Nearly all of the attendees said that EPA's proposal falls far short of what is needed to protect public health-allowing children to be exposed to far more mercury, for a decade longer than what EPA itself said was achievable. Congresswoman Eddie Bernice Johnson was represented by Frank Johnson, who delivered her statement supporting strong mercury rules. The hearing was facilitated by Susybelle Goslee, President of the League of Women Voters of Dallas.
"Texas is already the nation's mercury hotspot, and we deserve real clean up for the sake of our children," stated Karen Hadden, executive director of the SEED Coalition. "We're very concerned that EPA would propose to take mercury out of the toxic category in order to let coal-burning power plants out of cleaning up their plants."
Utilities in Texas will be able to buy their way out of clean up under the proposed plan to allow trading of credits, instead of requiring clean up at each plant. Hadden continued, "Utilities are the largest source of mercury, and the only industry with no standards in place, Which will the EPA protect- the health of our children or the profits of polluters?"
Dr. Kim Carter an Obstetrician and Gynecologist with Austin Physicians for Social Responsibility opposed the U.S. EPA scheme, stating: " Strong mercury rules are needed to protect the health of pregnant women and their young children from mercury exposure. Maternal exposure to mercury may lead to brain damage, delays in walking and talking, attention deficits, impaired coordination, speech difficulties and other serious effects on the fetus and newborn. High levels of mercury exposure can result in mental retardation, seizures and even death." "The EPA proposal completely fails to protect Texas families from dangerous mercury exposure and lets the electric utility industry off the hook," said Stephanie Gros, Field Organizer with TexPIRG. "The EPA proposal grossly violates the fundamental right of Texans to a healthy environment," Gros said.
Attendees at the hearing were especially concerned with the insufficiencies of EPA's proposals in light of a recent EPA study estimating that more than 600,000 children born in the U.S. each year have been exposed to unsafe levels of mercury in the womb. This number doubled previous estimates of children at risk.
Molly Rooke of Public Citizen called the EPA mercury proposal "woefully inadequate," urging the agency to finalize rules that are must more protective of public health. Rooke said, "the EPA and the Bush administration are proposing standards that are far too little, far too late. Our children, future generations, and our environment deserve far better protection from this poisonous pollution than what is being proposed." Rooke recently bought fish from Dallas grocery stores and testing revealed levels of mercury up to six times higher than EPA guidelines. In Texas, no mercury warning is required in grocery stores or on fish labels.
John Hope, a tournament fisherman added, " The EPA is ignoring clear and well-established evidence of the harm from mercury. This toxin is such a problem that the Texas Department of Health has issued several fish consumption advisories, warning that fish from the Gulf of Mexico, Sam Rayburn Reservoir, and Caddo Lake have unsafe levels of mercury. This not only threatens the health of those who eat fish, but it threatens Texas' thriving recreational fishing industry."
Under the Clean Air Act, toxic substances such as mercury must be controlled to emission levels achievable by "maximum achievable control technologies" (MACT) at each and every power plant. In 2000, the EPA determined that due to the serious health threat posed by mercury, it was required to regulate mercury and other hazardous air pollutants from power plants. In 2001, the EPA reported that available existing technologies could reduce 90 percent of the mercury from power plants, bringing emissions down from 48 tons to roughly 5 tons per year by 2008. In EPA is now proposing to revoke this MACT determination and allow some power plants to avoid reducing mercury emissions at all with a "cap and trade" scheme under a section of the Clean Air Act usually reserved for conventional air pollutants. All of EPA's options allow power plants to emit six to seven times more mercury pollution into our airways for a decade longer than under EPA's 2001 determination. Nakisa Nathan of Texas Campaign for the Environment urged citizens to stay active to ensure real mercury clean up. Leti Guerra, a pregnant mother concluded, "I am deeply concerned about the toxic effects that mercury could have on my unborn child. I'm from San Antonio, where a proposed new plant would potentially spew an additional 680 pounds of mercury into our air. No mercury controls are proposed. The additional mercury pollution would make the power plant site in San Antonio the largest mercury emitter, in the worst mercury polluted state in the nation. I hope the EPA will listen to our concerns, reverse it's current course, and reduce toxic mercury pollution by 90% at all power plants."
Factsheets and free, editable fax letters are available online at www.seedcoalition.org. Mercury fish consumption advisories are also at www.HealthyFish.net.